Welcome to "Cutting Class" Sponsored and Produced by the Pulse Sim, Hez Scripts and Vixen Games and Happy Halloween!Cutting Class was designed based on our love of Survival Horror Video Games and Horror Films and is intended to scared the crap out of you.
I went to Cutting Class a few days ago but just got the time to blog about the fantastic place as I have the work day off. I have to admit, when I first walked in I was freaked. The sounds and music is what always makes or breaks the atmosphere for me, and you better believe it. When I tped in I almost ran the other way. But my love for hidden goodies and scaring the crap out of myself dragged me in. Along with me I brought Calista,
Mia
,
Bone
, (VOTE FOR HIM!
Vote vote vote.
Shameless plug, I know.) and many other friends who have a love for scaring themselves like me. And here I'll share some of my winnings! At the end of the creeptastic event, they have some gorgeous as well as spooky rewards, which I was thoroughly thankful for.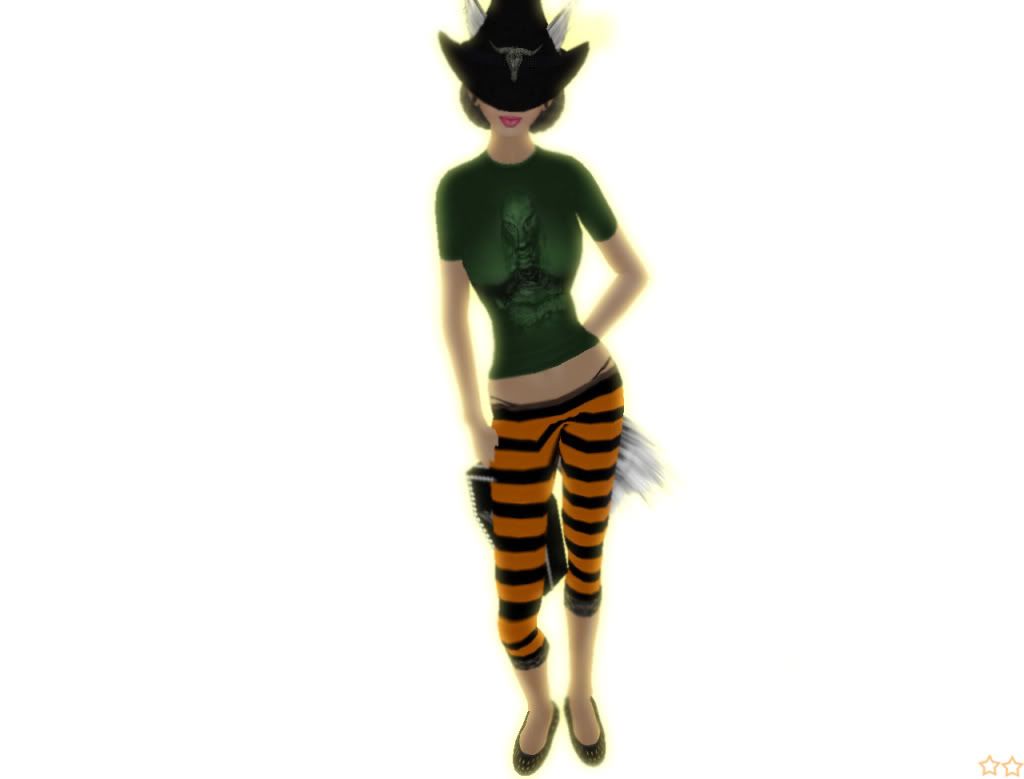 Everything is from Cutting Class except the following:
Shoes: Fluky; 1L
Green Tee: Snatch (Free)
Skin: Free Speerit (Not Free)
Have fun and hopefully you survive! :D