First on the list for the day is a post with a smattering of different things.
First off is this pretty little summer dress that you can get at Royal Designs for camping a mere 20 minutes. A great way to sort inventory - I would know, considering I have 15k in my inventory.. But that's not the point. You can also pick up some jewelry on the first floor of the store by the steps, and a hidden box to the right of the entrance contains a box with a white bikini. The super cute short hurr style is from Exodus at the Hair Fair. I don't have an LM that lands you directly in front of it, but your rez point isn't too far from it. You can navigate to it. I believe in you.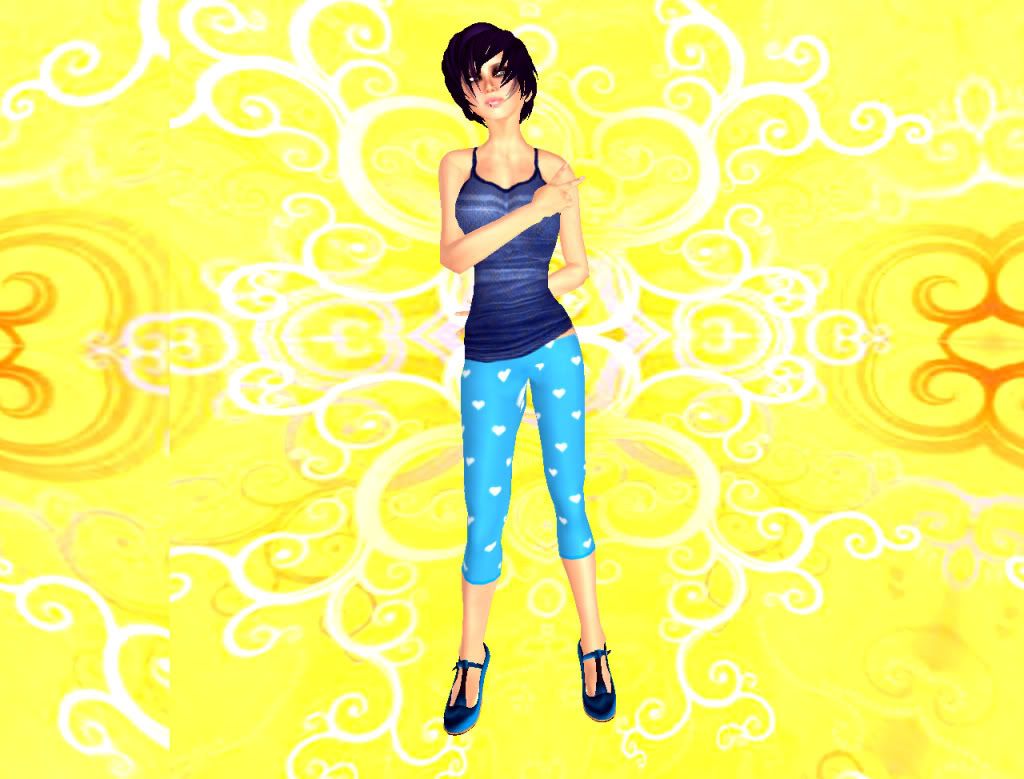 The shirt is the newest group gift from Dutch Touch, which happens to be one of my all time favorite SL stores. The wedges that i'm wearing can be found at the Free*Style and Free Speerit hunt, where there are 1000 linden bills hidden all over the two stores. You can also get furniture, skins, clothes, and some other silly things. So go go go!
Free In First Picture