Sin & Secrets designers Huxly Hudson and Leila Dix dropped a folder of some of their gorgeous things on me, and I had to dedicate a post - some provacative, (hey, who's complaining?) but all sexy and beautifully done. :)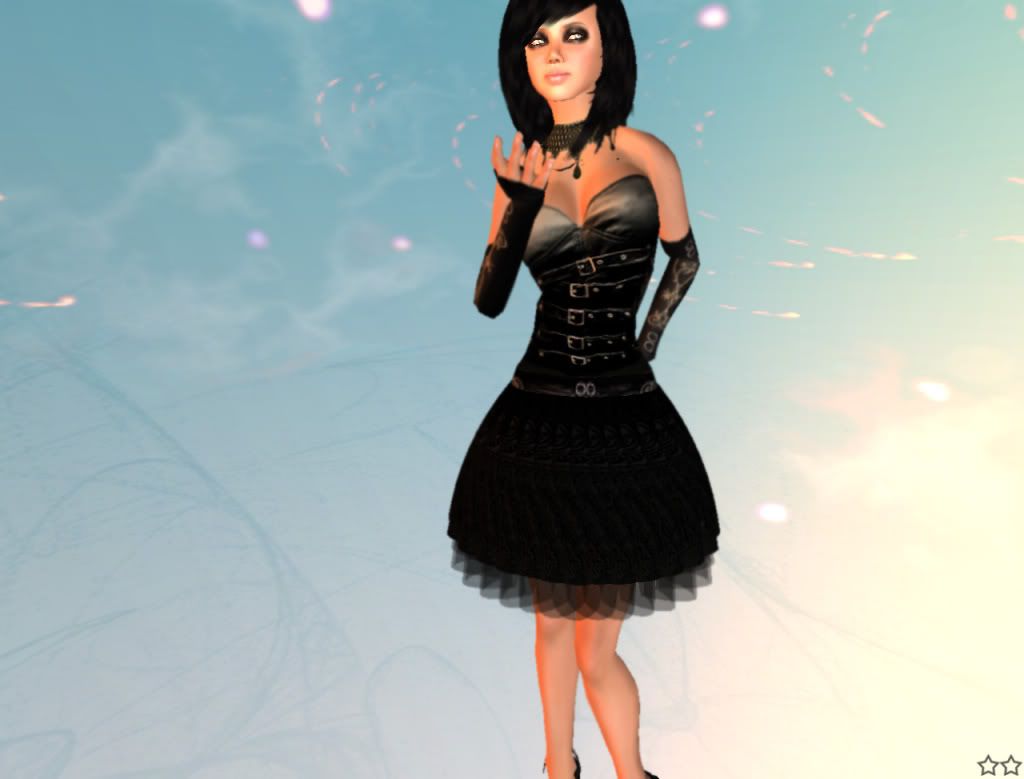 This dress is the Black Geist. It's not free, but worth a drop of lindens. The leather texture used here is flawless, and the choker is a personal favorite of the outfit.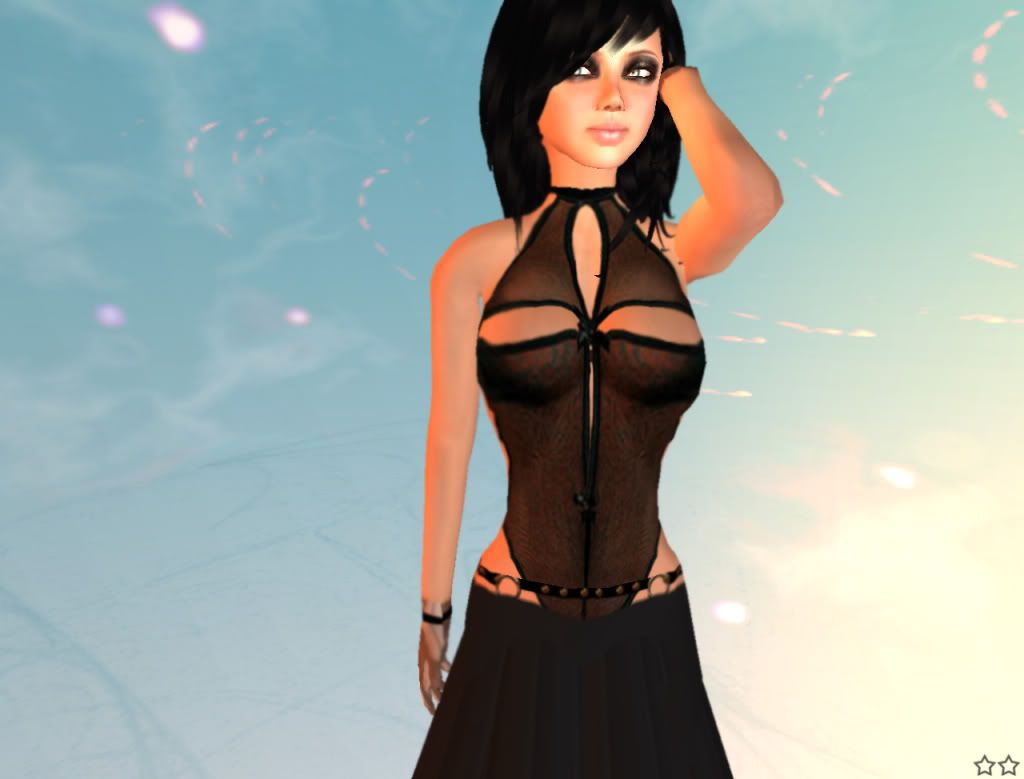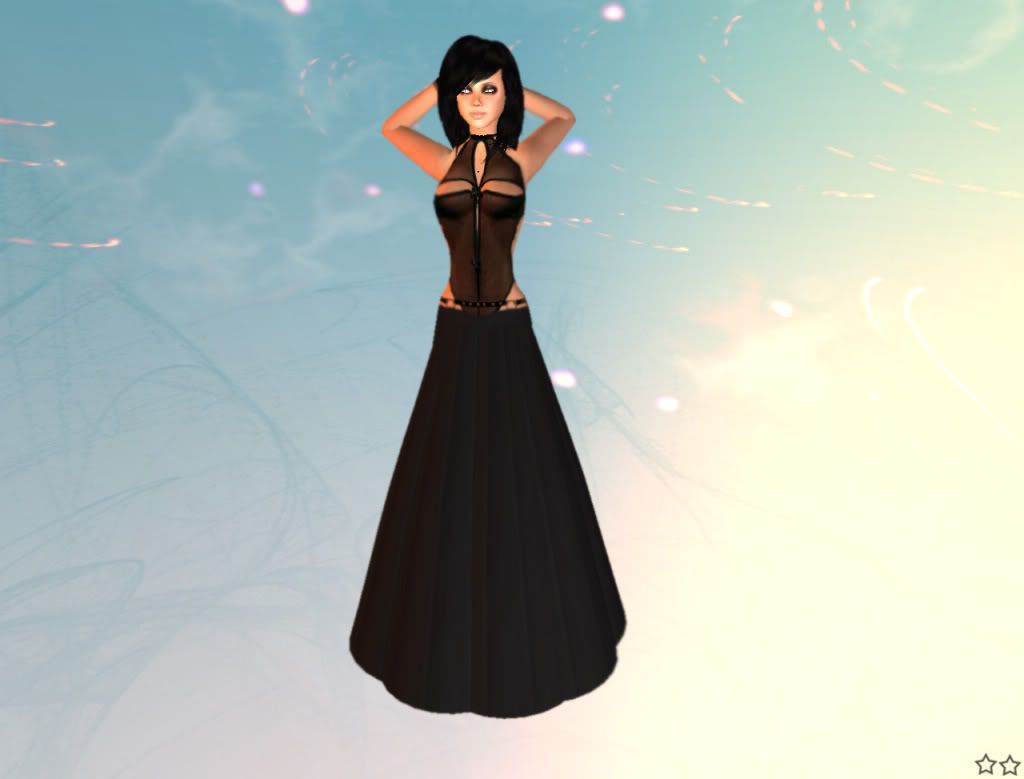 I didn't want to show my goods so I added this skirt to the outfit, but this lingerie is one word: SEXY. The straps and intricate design can make a bunny look bad ass. And drop dead lusty as well. But.. well, pretend I didn't just put an image of a bunny wearing strappy lingerie in your mind. Regardless, this is definitely an ensemble you should pick up if you want to wow your significant other. Best part is: It's free! So hop on the TP limo located at the end of this post and get some! (Lingerie I mean. Perverts.)
If you're looking for something less temptress and more fun and flirty, then look no further. This outfit is appropriately named Pink Flirt, and is also a freebie. I love the suspenders in this outfit! I have to share a secret with you - suspenders are my weakness. Yes, thats dorky of me. Something about them shouts, "Buy me Cailin! You've always wanted to try me on in RL but never had the balls!" Well in SL I do. And i'm going to work it.

Here's your portal to the works of Sin & Secrets! :: Clicky.
If you want my hurr, (LOLcailin for hair if you aren't fluent,) Just go to House of Heart and click the subscribo contraption. The second curly style i'm wearing is not free, but still available at House of Heart.
Not Free
Skin:
Curio
; 1000L
Shoes:
Pixel Mode
; 350-400L
Hair in Second Picture:
House of Heart